K-6 School supplies will be purchased by the district. The fee is $20.00 per student and this provides their supplies for the year. If you have any questions, please contact HLE's office.
These items will NOT be provided by the District:

PE– Gym/tennis shoes (No Uggs, boots, sandals or black soled
shoes can be worn to PE classes)

6th Grade—1 scientific calculator and 1 water bottle (for water in
class)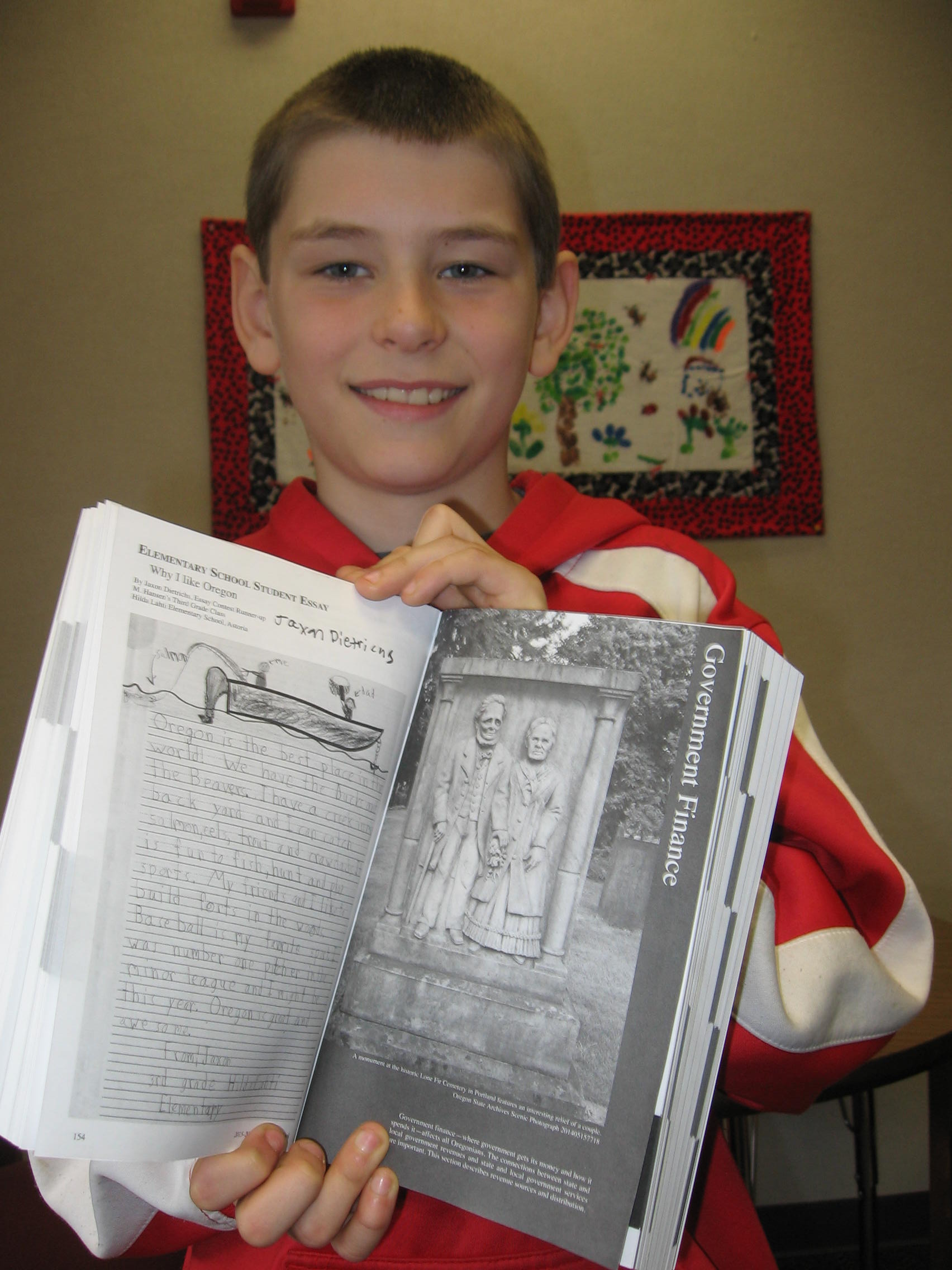 Jaxon Dietrichs showing off his essay that appears in the Oregon Blue Book, the state's unofficial directory and almanac. Congratulations!