Hilda Lahti Elementary is now on Facebook. Check us out and see what we have been up to!
Back to School supply program!
For the 2017-18 school year there will be NO School Supply list for grades K-6.
After surveying parents and staff we determined that the elementary supply program is a success so we will continue to collect a fee for school supplies for the K-6th grade levels. Families will be charged an annual fee expected to be between $15—$20. There will be no need for families to provide items throughout the school year.
Students or families who wish to sponsor other students may do
so at any time during the year so that students who are unable to
pay the fee will be covered. Our desire is to save families the
stress of purchasing materials for school and to make sure that
all students have the necessary materials.

These items will not be provided by the District:
PE– Gym/tennis shoes (No Uggs, boots, sandals or black soled
shoes can be worn to PE classes)
6th Grade—1 scientific calculator and 1 water bottle (for water in
class)
Please call the school office with any questions.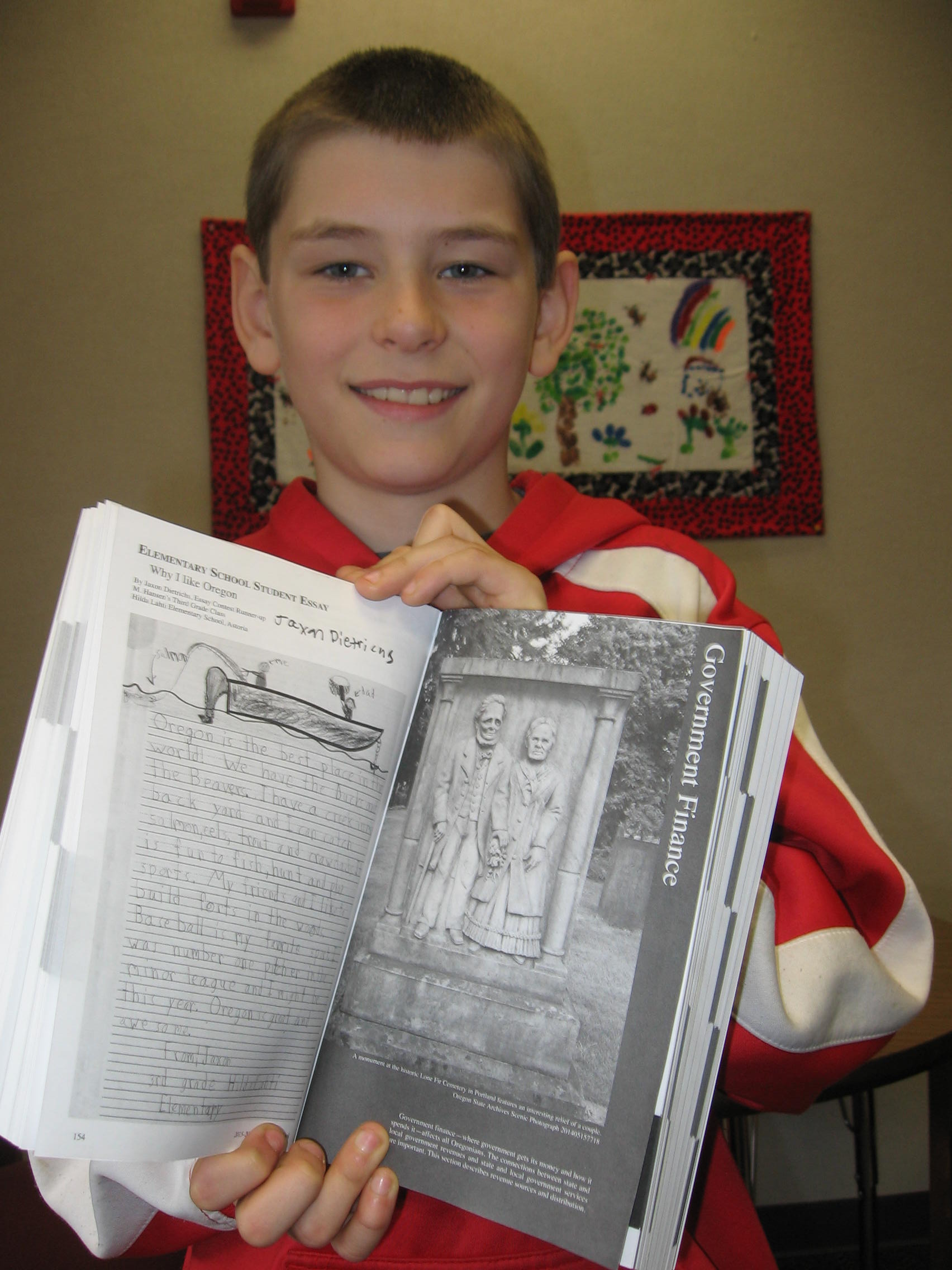 Jaxon Dietrichs showing off his essay that appears in the Oregon Blue Book, the state's unofficial directory and almanac. Congratulations!