We are currently in the process of updating our website to be ADA Compliant. If you have any questions regarding this process please contact Jennifer Morgan, 503-458-5993 ext. 301. Thank you for your patience during our update process.
These items will not be provided by the District:
PE– Gym/tennis shoes (No Uggs, boots, sandals or black soled
shoes can be worn to PE classes)
6th Grade—1 scientific calculator and 1 water bottle (for water in
class)
Please call the school office with any questions.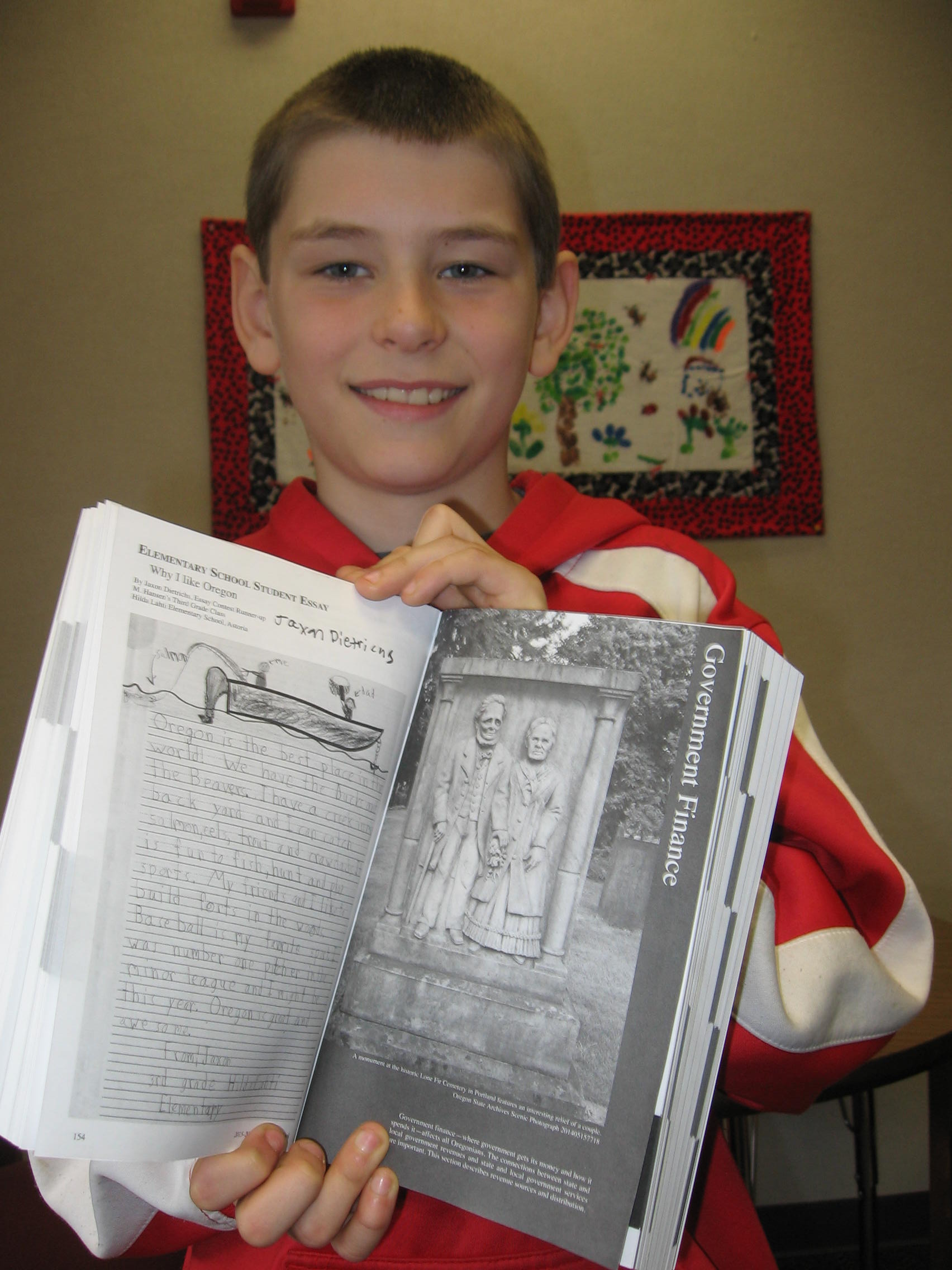 Jaxon Dietrichs showing off his essay that appears in the Oregon Blue Book, the state's unofficial directory and almanac. Congratulations!